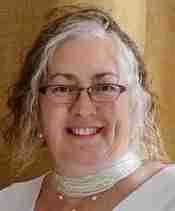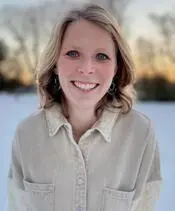 Destinee Candeloro
Birth Assistant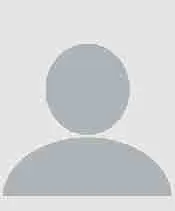 Molly Jackowski
Birth Assistant
I began serving women and their families in 1996 as a DONA doula and ALACE birth assistant. I was blessed to see birth in a variety of settings; hospitals, birth centers, and homes, each offering its own perspective on how best to care for birthing women and their families. The experiences which spoke to me most were the ones where women chose to give birth out-of-hospital, especially when women chose to give birth at home.
There is a uniqueness to homebirth. For the laboring woman, she can walk around inside and outside of her home, eat and drink as she desires, use her shower and bathtub for labor and birth, and be in any position of her choosing for pushing. I have witnessed laboring women working in the garden, baking muffins, and even playing the piano! Being at home, a woman's children can easily flow in and out of the birthing space, family pets can lie nearby, and the newly born baby can come right onto her mother's chest, where she doesn't leave for hours. It is truly a holistic experience.
At the beginning of 1998, I began my midwifery apprenticeship. During my apprenticeship, I worked with 3 midwives, each of whom shared her wisdom and unique style. The majority of my apprenticeship occurred in east Tennessee, where most of the families we served lived in small towns or in the mountains. I will be forever grateful for a mostly rural experience while apprenticing. It gave me the opportunity to learn about birth from a close-to-the-Earth perspective. At the end of 1999, I began serving families as a primary midwife, with my senior midwife often by my side as my assistant. At the beginning of 2001, I set out on my own.
What touches my heart most about midwifery is the opportunity for a woman to be a full partner in her care. She is intentionally engaged. Her perspective is sought out, and she is expected to be part of the decision-making process. A woman is not told what to do. Rather, she participates in discussions about her questions and concerns, considers the options available to her, and makes choices that are best for her and her baby. Informed Consent is the hallmark of midwifery. I clearly remember one of the first births I attended as a birth assistant in July 1996. I left the family's home in awe of the fact that no care was given to the birthing woman without explanation and her consent. She was a participant in every aspect of the care for herself and her baby. At that moment, I realized that was how I wanted to support and care for women. I also enjoy teaching and presenting at workshops and conferences and precepting midwifery students.
My assistant, Molly Comly of Roost Birth & Baby, is also a Labor/Postpartum Doula and Pediatric Sleep Consultant. Molly wholeheartedly believes that pregnancy, birth, and postpartum can be an empowering and transformative time for the person birthing when they are provided ample information and given autonomy to make informed, judgment-free decisions about their body.
Molly started her birth work journey with the birth of her own son in 2019 with Heartsong Midwifery! Spending hours researching her own son's birth resulted in an incredible experience for her and her family. After seeing a post about doula training on social media in 2020, she realized that birth work could be the perfect career for her to utilize all of her newfound knowledge. Molly enjoys spending time with her son, husband, two dogs, and four goats, playing volleyball (she even played it in college!), and living a vegan lifestyle. We are so blessed to have her on our team!
I have been in practice as a midwife for over 23 years, and I am honored to serve each and every mother and her family. Twenty-six years after my attendance at my first homebirth, I continue to strive to help families create the birthing experience they desire.
Warmly,
Marilee