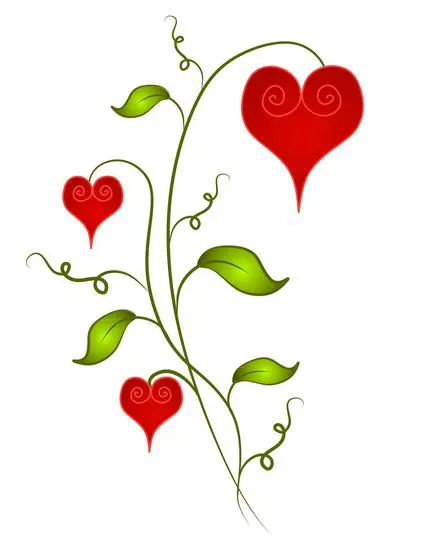 What Families Say About Our Care
Abby C. (HBAC)
"I can't say enough good things about Marilee. I have witnessed her amazing knowledge and respect for birth as both a client and as a birth doula, and I continue to be in awe of her birth wisdom and respect for women and babies.
Marilee is the best kind of example of a true midwife. She has the utmost respect for evidence-based health care and also intuitively listens to women and their families, taking into account their emotional and spiritual needs as well as healthcare needs. I am so impressed by the way she takes the whole woman into account, promoting nutrition, exercise, holistic health as well as traditional prenatal care. Always encouraging, informing and guiding without judgment or pushing any type of personal agenda.
My journey to birthing at home was a long, winding road. My husband and I weren't fully comfortable with the idea until we met a provider whom we trusted completely. Marilee fulfilled our need for lots of information and also put my entire family at ease with her experience and expertise before, during and after the birth. When my prenatal care was complicated by surprise health concerns, she communicated seamlessly with other healthcare providers, and when my labor became unusually tough and complicated, she kept me and my baby safe without raising unnecessary alarm bells or throwing me "off my game" while laboring. My husband and I both feel so blessed to have had Marilee to help us fulfill our desire for an HBAC (home birth after cesarean). I feel so fortunate to have had such great care. I can't imagine being attended by anyone else for my own births, and I would wholeheartedly recommend her to anyone considering birthing at home."
"If you have the privilege of simply reading these words, you are already a lucky soul. For you must be looking for a midwife and you have simply found...the best. Marilee Pinkleton has been my midwife for several years, through a difficult miscarriage and a blissful home birth, and I cannot even begin to express in words what a blessing she is to our family.
Marilee is incredibly easy to be around, gets to know your whole family through in-home prenatal visits (and her thoughtful nature), comes to you for ALL of your immediate postpartum care as well, (no rushing to the pediatrician the day after birth - priceless!) and is an incredibly competent, wise, intuitive and experienced midwife. We felt so safe and cared for just by her presence. If you do one thing in this lifetime, do yourself a favor and choose Marilee as your midwife. You and your entire growing family will be so grateful that you did."
"Having my baby with Marilee was the best possible birth I could have asked for! Throughout my pregnancy and up until my baby's birth Marilee was always so supportive and helpful. I felt very comfortable calling, emailing, or texting her, and she would always get back to me quickly. I loved that when I had questions or minor pregnancy annoyances - i.e., leg cramps- she always offered advice and solutions rather than just saying "that's normal," as my OB/GYN had.
During my home birth, I felt Marilee made the space for it to be totally about me and my husband. She guided me when necessary, but was not at all intrusive or overbearing in the way that many of my friends have described the medical professionals at their hospital birth. I had the perfect birth, and that's largely because I had the perfect birth team. By the end of my birth journey, I felt like Marilee was a dear friend of mine, and that is exactly how you ought to feel about someone you're sharing one of life's most intimate and momentous occasions with! If I ever have another child, there is no question in my mind that I would hire Marilee. If you're considering hiring Marilee, stop thinking about it and just do it...you'll be SO glad you did!"
"Finding Marilee and having her as my midwife was life-changing in ways that I already appreciate; and, I sense her influence is going to continue to impact my life in ways I cannot foresee. Marilee is exactly who she presents herself to be. Before even meeting her, I was impressed with her personal recommendations and what I read on her website. But only through experiencing her care could I truly appreciate how well she adheres to her personal philosophy through her service to women, babies, and families.
Since my son was born, I've reflected a lot on my third pregnancy and experience with homebirth. In the days and weeks following Carter's birth I was so incredibly happy and grateful that it brought tears to my eyes. What I loved most about Marilee's care was how much I was responsible for, but at the same time because she trusted and empowered me to make the best choices for myself, I took her advice more seriously than any other care provider I've ever had. Think about that! The mainstream medical model is so much "Do as I say!" For someone like me - a skeptic who doesn't just trust anyone because they are an "Expert" - being told what to do turns me off and I'm not as likely to follow the "orders". (Unless I feel it's in my or my family's best interest, of course!) With Marilee, *I* was the one in charge of my own health - and I've never taken it more seriously! And, when she did make suggestions I really took them to heart and followed through. The more empowered and informed choices I made, the more trust was built between us. This led to her influence being more powerful than any "Doctor's orders" (e.g., "Eat Better!" "Exercise More!") could ever be. This is actually the exact philosophy that I believe in for parenting, so it was not new to me. But somehow it was still surprising for me to experience it firsthand - proof that these dynamics are not typical in relationships in our culture.
With Marilee's guidance and support, I took better care of myself than I ever have in my life. During the postpartum, Marilee strongly encouraged me to take a week of bed rest. Thanks to my mother, I was able to follow this advice. Allowing myself time to recover from birth, rest, and be taken care of while my son and I got to know each other, bond, and establish breastfeeding was priceless. I feel in my heart that every mom and baby should have this experience. So, the second great lesson and core of Marilee's philosophy was to let others take care of me. These two seemingly opposite ideas - being responsible for my own choices AND learning to ask for and receive help made this third pregnancy, birth, and postpartum period one of the most joyful and loving periods of my life. I miss seeing Marilee regularly, but her presence is with me and my family every day through the wisdom she imparted to us. I continue to take care of myself and am getting better at receiving help too, which are crucial skills for mothers of newborns and young children. Thank you Marilee for your love and care - the positive impact on our family is immeasurable!"